SCROLL DOWN FOR THE LATEST HAPPENINGS AT ROCK SOLID GERMAN SHEPHERDS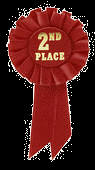 BUSY BEE EARNS ANOTHER SECOND PLACE RIBBON AND HER NOVICE STANDARD TITLE AT THE DELAWARE VALLEY GERMAN SHEPHERD DOG CLUB AGILITY TRIAL ON SEPT 24, 2011
SHE IS NOW "ROCK SOLID'S BUSY BEE NA NAJ"!!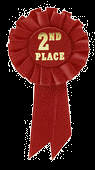 BUSY BEE EARNS A SECOND PLACE RIBBON DURING HER VERY FIRST OPEN JUMPERS WITH WEAVES RUN AT THE PRINCETON DOG TRAINING TRIAL SEPT 17TH.
GREAT JOB BEE!!


A PERFECT RUN IN NOVICE B JUMPERS WITH WEAVES CLASS EARNS BUSY BEE NOT ONLY ANOTHER FIRST PLACE RIBBON BUT HER FIRST AGILITY TITLE!! THE TRIAL WAS HELD BY THE TAIL BLAZERS AGILITY CLUB AT DREAM PARK IN BRIDGEPORT NJ ON SEPT 11, 2011
SHE IS NOW "ROCK SOLID'S BUSY BEE NAJ OFA"!!!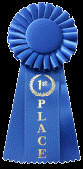 BUSY BEE AGAIN EARNED TWO FIRST PLACE RIBBONS AT HER SECOND AGILITY TRIAL AT MONTICELLO. SHE GOT A FIRST PLACE IN BOTH THE NOVICE B JWW AND NOVICE B STANDARD COURSES
GREAT JOB BEE!!!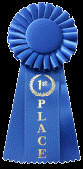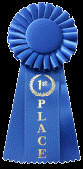 BUSY BEE COMPETED IN HER VERY FIRST AGILITY TRIAL JULY 16TH 2011. SHE RAN BOTH THE NOVICE B STANDARD COURSE AND THE NOVICE B JWW COURSE FLAWLESSLY EARNING HER TWO FIRST PLACE RIBBONS!!!! EXTREMELY GREAT START TO AN EXCITING CAREER I AM SURE!!!

ROCK SOLID GERMAN SHEPHERDS ONCE AGAIN HOSTED THE GERMAN SHEPHERD BOOTH AT THE MEET THE BREEDS EVENT IN NEW YORK CITY OCTOBER 2010.

SHOOTER AND I SPEND A WEEKEND IN SEPT 2010 AT A VARIABLE SURFACE TRACKING SEMINAR LED BY VINCENT RAMIREZ IN CAPE CHARLES VA. WE ENJOYED A GREAT TIME OF FUN AND FELLOWSHIP WITH OTHER TRACKERS AND GOT A WONDERFUL EDUCATION FROM A 3 TIME CHAMPION TRACKER AND JUDGE.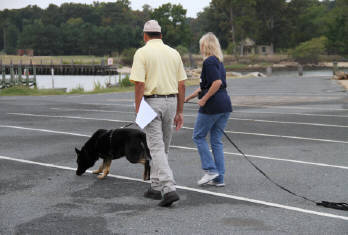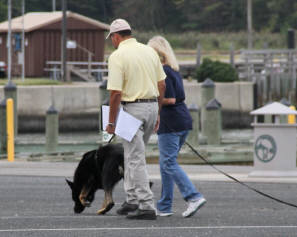 SHOOTER BRIGHTENS UP THE DAY FOR MANY PEOPLE AT THE HACKETTSTOWN MEDICAL CENTER WHEN HE SPENT TIME VISITING THEM AS A REGISTERED THERAPY DOG THIS PAST SEPTEMBER. THIS IS THE FIRST OF MANY VISITS PLANNED FOR HIM. THE PATIENTS THERE LOVED HIM!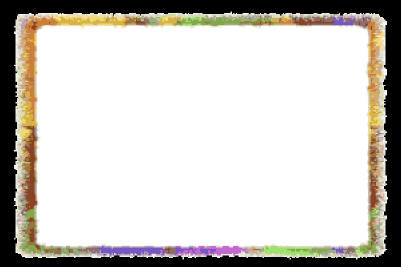 Sabes passes the AKC Canine Good Citizen test and earns his Therapy Dog Certification through Therapy Dog International!!! He will be visiting the local Hospitals, Nursing Homes and Schools.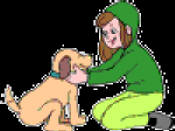 SHOOTER PASSES HIS THERAPY DOG CERTIFICATION THROUGH THERAPY DOGS INTERNATIONAL! WE ARE LOOKING FORWARD TO VISITING THE LOCAL HOSPITALS, NURSING HOMES AND SCHOOLS!


SAM EARNS HIS CDX AT THE PRINCETON OBEDIENCE TRIAL JANUARY 16TH, 2010 WITH A 4TH PLACE AND A SCORE OF 194 1/2!!!!

ROCK SOLID GERMAN SHEPHERDS HOST THE GERMAN SHEPHERD BOOTH AT THE MEET THE BREEDS EVENT ON OCTOBER 17TH AND 18TH, 2009!! CLICK ON THE BUTTON FOR MORE INFO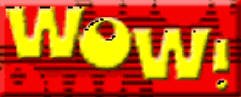 SAM IS THE
NUMBER 6
NOVICE A
GERMAN SHEPHERD
FOR 2008!!!!!
HE DID THIS WITH ONLY 3 QUALIFYING SCORES!!!!!

Sam earned his first CDX leg with a second place and a score of 192 at the Lehigh Valley Kennel Club dog show on Dec. 13th!!!
Sam earnes his second CDX leg at the Lackawanna Kennel Club show with another second place and a score of 192!!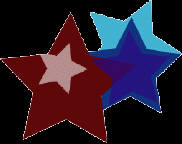 The AKC DVD series staring Sam, Bee and Emma have been released!! Check out the "AKC DVD" page for more information and purchasing options.

Saber represents Rin Tin Tin at a book signing event recently. Click on button for more info